Where to find Maternity Wear- Shrewsbury
It seems the days of being able to pop into town for maternity wear are vanishing! I know when I was pregnant with Emily, I really struggled to find much. Even department stores which I thought would be guaranteed to have maternity wear had either nothing at all or an incredibly limited selection which was very difficult to find! Because I found it so difficult I wanted to put together a blog of recommended outlets in Shrewsbury, surrounding areas and online stores. I posed the question to shrewsbury mummies. I honestly thought I would get loads of answers with stores I had never heard of that offer beautiful maternity clothes- however, the same couple kept coming up. I did however, find out about some absolutely gorgeous online stores!
I much prefer going to the shops and trying clothes on before I buy them. I'm pretty fussy with what I like and I know if I order online and don't like it, I most likely won't get round to sending it back! So if your like me, here are some shops in Shrewsbury where you should be able to find a decent selection on maternity wear- with website links so you can have a look beforehand!
H&M (Darwin Shopping Centre, Shrewsbury)- This is where most of my maternity wardrobe came from. I found their maternity wear to fit really well, I love their dresses- these were perfect for work when I was still teaching and they had loads of comfy leggings and tops that were great for those lazy days. Their jeans are also great!
https://www2.hm.com/en_gb/ladies/shop-by-product/maternity-wear.html
Jojo Maman Bebe (The Square, Shrewsbury)- The selection here is just beautiful! They have maternity wear for everything but what I particularly like about Jojo Maman Bebe is that they have a large selection of maternity wear that can be used for nursing once your little one arrives. A lot of their summer dresses are also nursing friendly and fit so nicely that they no longer look like maternity wear once your baby is here. I had a beautiful wrap around dress that was adjustable and could be worn both whilst very very pregnant and once Emily had arrived and still look lovely. Slightly more pricey but gorgeous quality and they will stand the test of time!
https://www.jojomamanbebe.co.uk/maternity-clothes.html
Next (meole retail park, Shrewsbury)- I never had much luck with Next when I was pregnant but I think they have quite recently added a small selection of maternity wear at the back of the store by the children's section.
https://www.next.co.uk/shop/gender-women/sizetype-maternity#1_400
Online Retailers
ASOS- I used these quite a lot for occasion dresses, t shirts and jumpers. I loved everything that I received and would definitely recommend having a look at their collection. Again- they have a very large range with clothing for pretty much every occasion. They have also made it very easy to return items if you are not happy with lots of different options available.
https://www.asos.com/women/maternity/cat/?cid=5813
Asda- Asda also offer maternity wear in their online store. I can't talk too much from experience on this one (apart from a maternity swimming costume and some leggings!) but would certainly be worth a look.  They also offer free click and collect in store and free returns to store so if you are near an ASDA store its well worth ordering online.
https://direct.asda.com/george/women/maternity/D1M1G20C19,default,sc.html?cmpid=ppc-_-george-_-ggle-br-_-OD34WOMENS_CLOTHING-_-asda%20maternity-_-dskwid-s43700013664289494_dc&ds_rl=1238816&ds_rl=1254418&ds_rl=1255529&gclid=Cj0KCQiAmsrxBRDaARIsANyiD1rMHRE9vdzCHQJx_vEsEIR1Fk_7Lccsn-n4FJvS6PNkKm_0pXBNFHQaAiYSEALw_wcB&gclsrc=aw.ds
Frugi- I hadn't actually heard of this company until I put the question out there the facebook mummies but what a gem! Their selection of maternity wear is quite small but beautiful! Lots of quirky patterns and colours if you're after something a little different. They also have items that can be worn through pregnancy and afterwards for nursing.  Definitely worth checking out their range (they also have the most gorgeous clothes for babies and children!!! I want to buy them all!). Not only that, their message is wonderful- all about being eco friendly and sustainable.
https://www.welovefrugi.com/grown-ups/maternity-2
Facebook- I've tried buying/selling on facebook with various levels of success. A lot of the selling groups are open to anything so its quite hard to find what you actually want. But a friend pointed out a group on facebook specifically for maternity wear. I've been in the group for a few weeks and have seen some lovely items that have been preloved but are in excellent condition. If you don't mind buying preloved maternity clothes then definitely check out this group! So easy to find what you need and it's very active so lots of new items popping up every day!
https://www.facebook.com/groups/905288869500582/
Debenhams- I struggled to find much in store but their online selection is great! I loved the Dorethy Perkins maternity line when I was pregnant and red herring had some gorgeous outfits too! I've spotted some lovely dresses, skirts and coats! They also offer free click and collect and free returns using Hermes delivery.
https://www.debenhams.com/women/maternity?CMP=KNC_1008547134_185521928_13738353728_debenhams%20maternity_e&gclid=Cj0KCQiAmsrxBRDaARIsANyiD1pH8Inaf8CduP3R1gVgZk9IG_bGKHZGdL-54voYtEJi0NMpeXg27A4aAv9qEALw_wcB&gclsrc=aw.ds
Expecting your little one soon? Pregnancy is such an amazing time, and one that I love the capture. If you are interested in finding out more about a maternity photoshoot click here or contact me, I'd love to discuss a session with you.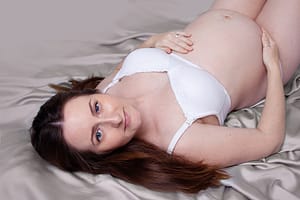 Find Us
Baby Photographer Shrewsbury
Family Photographer Shrewsbury
Cake Smash Photographer Shrewsbury
Unit 2, Condover Mews, Shrewsbury, SY5 7BG