Baby on Board: A Comprehensive Guide to Travelling During Pregnancy
Travelling while you are pregnant can be a great way to enjoy some time away before your baby arrives. However, there are some factors to consider when taking a trip while you are pregnant to ensure the safety of yourself and your baby.
Depending on the stage of your pregnancy you may need to take extra precautions when travelling during pregnancy and in some cases, you may not be able to travel on certain modes of transport.
Whether you are travelling for business purposes or are going away for a babymoon before the birth of your child, this article will give you some great tips to consider so you can relax and enjoy your trip.
Travelling During Pregnancy: Get a check-up with your doctor
Before you travel it is a good idea to get a check-up with your doctor or midwife team. They will be able to check your general health, check your baby and give you the best advice regarding travelling during your pregnancy.
If you have any underlying medical conditions or you are having a high-risk pregnancy it is good to get a check-up with your doctor before you book your travel. If you do have health conditions that need medication make sure that you have enough to take with you for the duration of your trip and ask your doctor for a note confirming your need for the medication.
Choose your destination depending on your pregnancy
The stage of pregnancy and how you are feeling will greatly affect where you decide to travel to. If you are in the early stages of your pregnancy you may find it easier to move and get around, however, you may also be feeling quite sick.
If you are suffering from pregnancy symptoms such as morning sickness you may not want to travel far from home or be on a long-haul flight. Similarly, if you are in the second or third trimester you may feel more tired, so you may want to choose a destination that is quick to get to.
Choose your mode of transportation carefully
How you reach your destination is very important when you are pregnant and something you should consider carefully. Air travel is generally considered safe for pregnant women, however, some airlines require a doctor's note for women to travel in their third trimester of pregnancy.
Taking a car journey across the country may be more suitable for pregnant women in their later stages of pregnancy as you have the option to take regular breaks and be in control of breaking your trip into multi-stops. Train travel is also another great option for pregnant women as you have more room than on a plane or in a car and you don't need to wear uncomfortable seat belts during the journey.
Travelling During Pregnancy: Pack!
When you are travelling during pregnancy it is essential to make sure you pack for both your destination's weather and your comfort. Make sure you have plenty of layers that you can easily adjust depending on the weather.
Stretchy and breathable fabrics are ideal for making you feel more comfortable while you are pregnant and comfortable shoes are essential.
Of course just because you are pregnant doesn't mean you have to change your style or wear only maternity clothing.
Pack items of clothing that you feel comfortable and confident in so that you are always feeling your best during your trip. If you use them, do not forget to take your pregnancy pillows so you can get a good night's sleep, and invest in a maternity swimsuit if you are planning to visit the beach.
Stay hydrated
Keep on top of your hydration during your trip and buy a travel water bottle that you can carry around with you.
Dehydration can sometimes cause you to feel dizziness, nausea, and headaches, which can be amplified when you are pregnant. If you are travelling via air travel make sure to take an empty water bottle that you can fill up on the plane.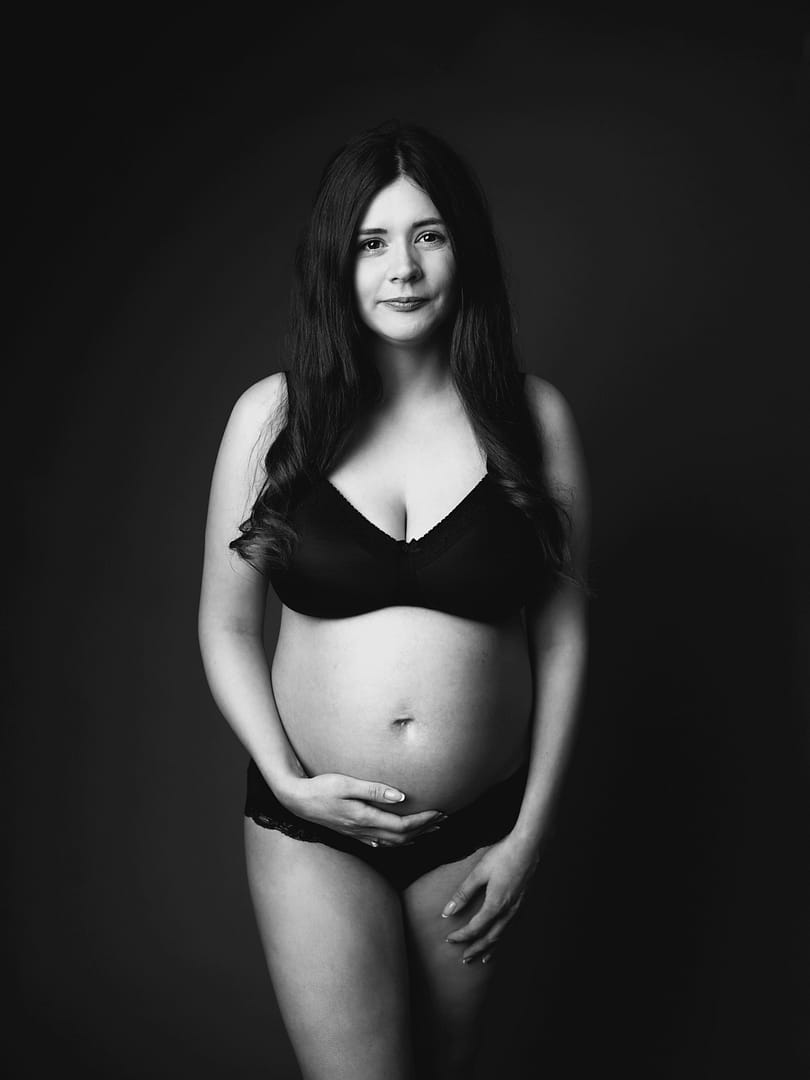 When travelling to foreign countries it is advisable to drink bottled water rather than tap water to be safe. Check your destination's information regarding tap water and choose your water source accordingly.
Travelling During Pregnancy: Take copies of relevant medical reports
When travelling while pregnant take your pregnancy medical records and any other medical information about medication or health conditions with you.
This information can come in handy in the case of an emergency or if you need to see a medical professional during your trip. If you require any over-the-counter medication, such as hay fever tablets or vitamins, pack them as you may not find the same products if you travel abroad. Be sure to take the contact information for your doctor or healthcare provider, and emergency contacts with you too.
Stay safe when travelling
When travelling during pregnancy, whether it is abroad or within your own home country, be mindful of your surroundings, the weather, and if you need any vaccinations. If you are travelling to a hot and tropical destination you will need sun protection including sun hats, and you may also need mosquito repellent.
When eating out during your trip, avoid food that may carry a health risk to pregnant women such as raw fish, soft cheese, delicatessen meats, and unpasteurized dairy products.
Ready to go?
Travelling during pregnancy can be a great way to de-stress and enjoy some time with your partner or family before your baby arrives. It is very popular for couples to take 'babymoons' where they enjoy a short trip together before their child is born.
As long as you plan ahead there is no reason why you cannot enjoy a trip away while you are pregnant. Make sure to get a check-up with your doctor before booking your trip, choose your destination carefully, and pack according to how you are feeling and the stage of your pregnancy.
With the tips covered in this article in mind, you can travel safely and comfortably during your pregnancy and enjoy some time away before your little bundle of joy arrives.
Find Us
Baby Photographer Shrewsbury
Family Photographer Shrewsbury
Cake Smash Photographer Shrewsbury
Unit 2, Condover Mews, Shrewsbury, SY5 7BG