Nursing Clothes, Shrewsbury- Where to Buy in store and online
I loved breastfeeding. I didn't manage it with my little girl so I was really happy that I could breastfeed my son for the first year. I'll be honest though, I couldn't wait to get back into my pre-pregnancy tops and dresses. I found so much lovely, comfortable maternity wear during both my pregnancies, but really struggled to find nursing clothing that I actually thought looked and fitted nicely. I often fed Edward while we were out and about so it was important to me that I had nursing wear that was really easy to feed in. I spent the year in clothes I didn't particularly like or feel very confident in.
With that in mind, I have searching the internet for companies that offer a good selection of nursing wear so that the mummies that follow my work don't get stuck with the same problem (especially whilst we are in the middle of a pandemic and don't necessarily want to pop into town!). I'm so pleased to see so many companies now producing nursing wear! I just wish I had known about them 3 years ago.
Where to buy in Shrewsbury-
Jojo Maman Bebe- The Square, shrewsbury
You can find a beautiful selection of maternity and nursing wear in Jojo Maman Bebe! And it's all super comfortable! I purchased a dress from there towards the end of our feeding journey and I wish I had got it sooner! They have everything you could possibly need- bra, tops, dresses as well as feeding supports.
https://www.jojomamanbebe.co.uk/maternity-clothes/nursing-styles.html
H&M- Darwin Centre, Shrewsbury
H&M also have a good selection of nursing wear. It's no so easy to sort through the website to find nursing wear specifically but it does appear with the maternity wear.
https://www2.hm.com/en_gb/ladies/shop-by-product/maternity-wear.html
Online Stores-
Frugi- https://www.welovefrugi.com/grown-ups/nursing-1
I fist came across this company when I was searching for maternity outlets for my maternity clothing blog. They have a range of really fun, beautiful nursing clothing. It is so easy to find on their site and they have a gorgeous kids range too for your little one!
Gap - https://www.gap.co.uk/gap/maternity/clothing/nursing/
I'm so glad Gap have released a nursing range. They have a great range or casual, comfortable clothing as well as lovely dresses for Summer!
Sainsburys- https://tuclothing.sainsburys.co.uk/c/women/women-breastfeeding-friendly
I was really pleasantly surprised when I found this 'breastfeeding friendly clothing' section on the Sainsburys website! Such a good idea! Their items aren't necessarily all modified for feeding specifically and I can't see much in the way of hidden access (though there are a few items with these) but there are some lovely dresses and tops that would be really straight forward to feed in!
Happy Mama- https://www.happymama.co.uk/nursing.html
Totally love this! I wish I had found this website 3 years ago. They have some gorgeous clothing, most of what you will need at such a reasonable price!
I hope this has helped you on your search for nursing wear. I'm sure I'll keep adding to it, but these are a few of my favourites to start.
Vicki is a maternity, newborn, baby and family photographer based in Shrewsbury, Shropshire.
Fancy capturing your pregnancy with some beautiful images? I'd love to chat with you about your own photoshoot.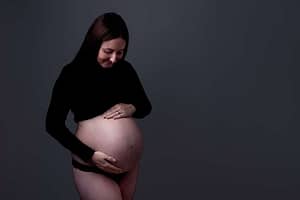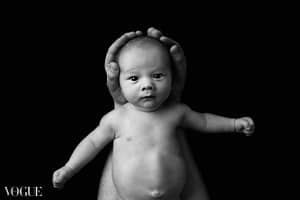 Find Us
Baby Photographer Shrewsbury
Family Photographer Shrewsbury
Cake Smash Photographer Shrewsbury
Unit 2, Condover Mews, Shrewsbury, SY5 7BG