"And suddenly, you were my everything"
 Victoria J Photography, baby photographer Shrewsbury
Thank you for your interest in a newborn baby photoshoot with Victoria J Photography and congratulations!
Are you looking for perfectly posed but relaxed in-studio newborn photography?
Want to capture those squishy, curly newborn images but also all those natural family moments without making everyone feel awkward?
Newborn photoshoots at Victoria J Photography are calm, relaxed and baby led.
Your little one is the boss!
There is plenty of time for settling, feeding and cuddling. But, more importantly, it's about using my experience to read your baby:
To make sure they are comfortable.
To make sure they are safe.
To make sure they are happy throughout the session.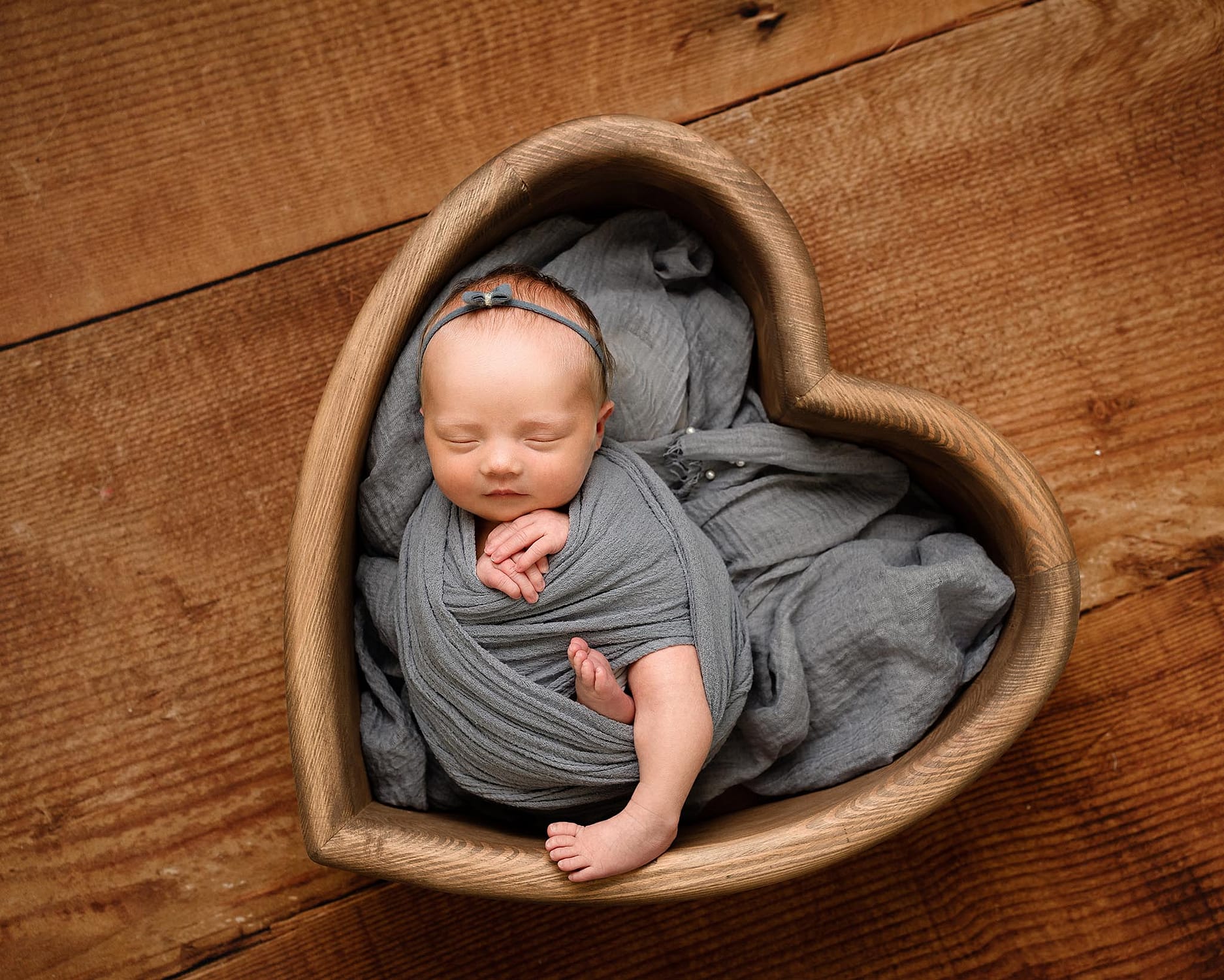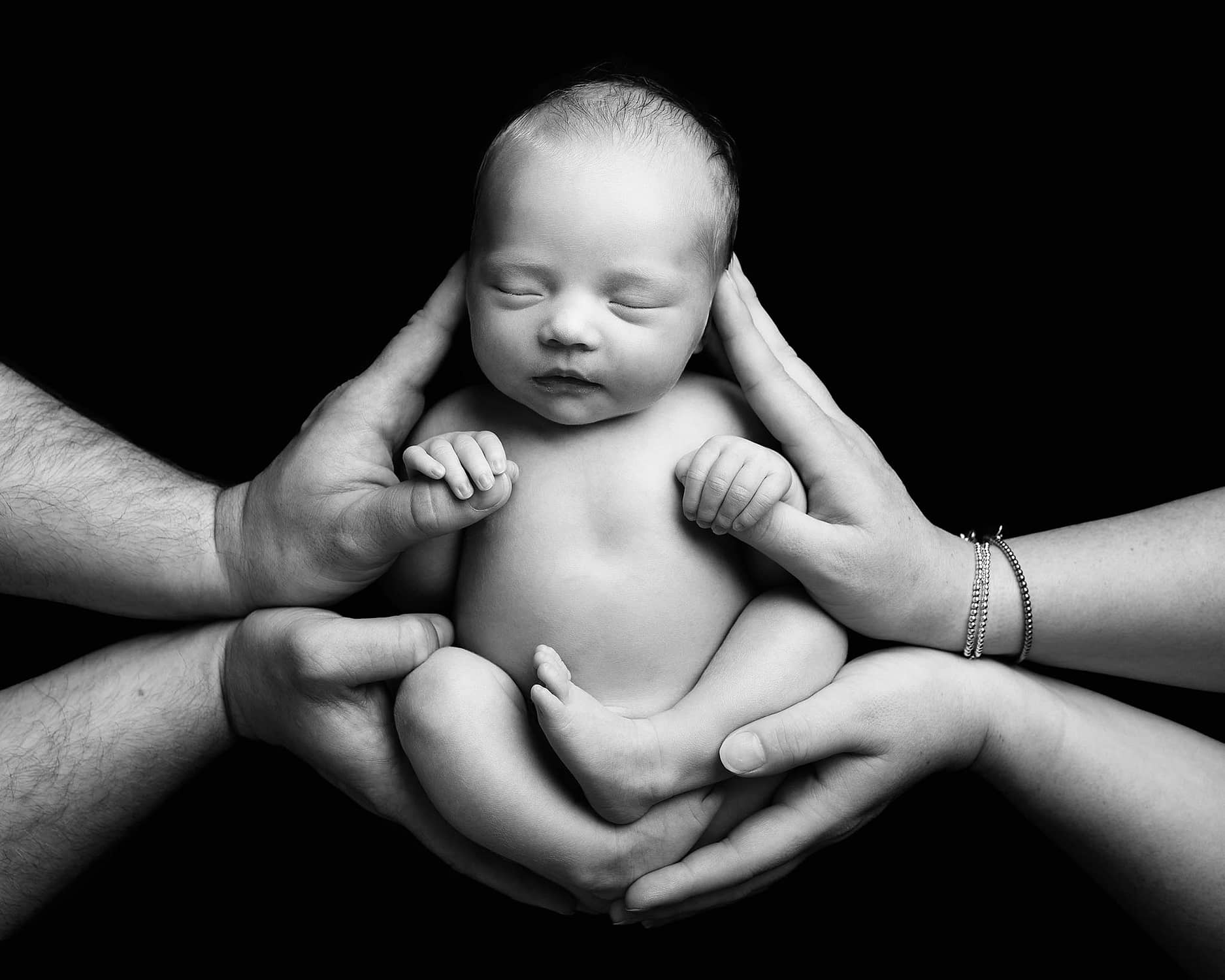 Your baby photoshoot isn't just ANY photoshoot.
As a mum myself, I know how important it is that you find a newborn photographer you can trust implicitly.
Which is why I have trained. A lot! And continue to train.
When you come to me, you can be confident that your baby is in safe hands.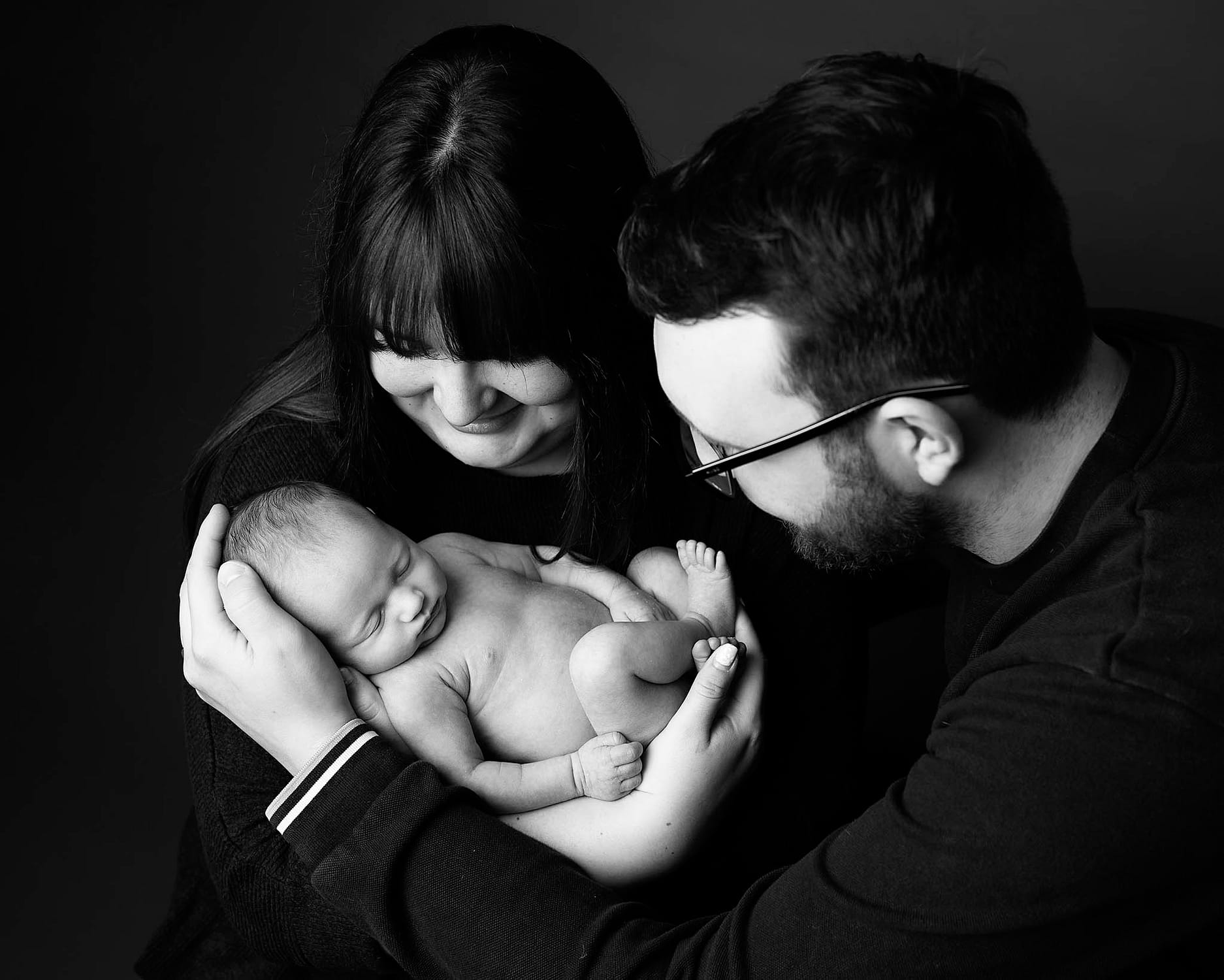 "We had a newborn photoshoot for our little one. It was a really lovely experience and Vicki was so welcoming and friendly! Vicki was great at settling our little one and captured some really beautiful photos. We would 100% recommend!" – Vicki
"Our experience from start to end was absolutely brilliant. Vicki is absolutely lovely and made the day of the photoshoot relaxed and enjoyable. The photos of our 9 day old son are absolutely beautiful and exactly what we wanted. I would highly recommend!" – Jenny
A £49 session fee is required upon booking. This includes your 2-4 hour baby-led photoshoot with use of all props and your in person viewing appointment. The session fee does not include any digital images or products.
All inclusive packages and digital bundles are available to choose from once you have viewed your images.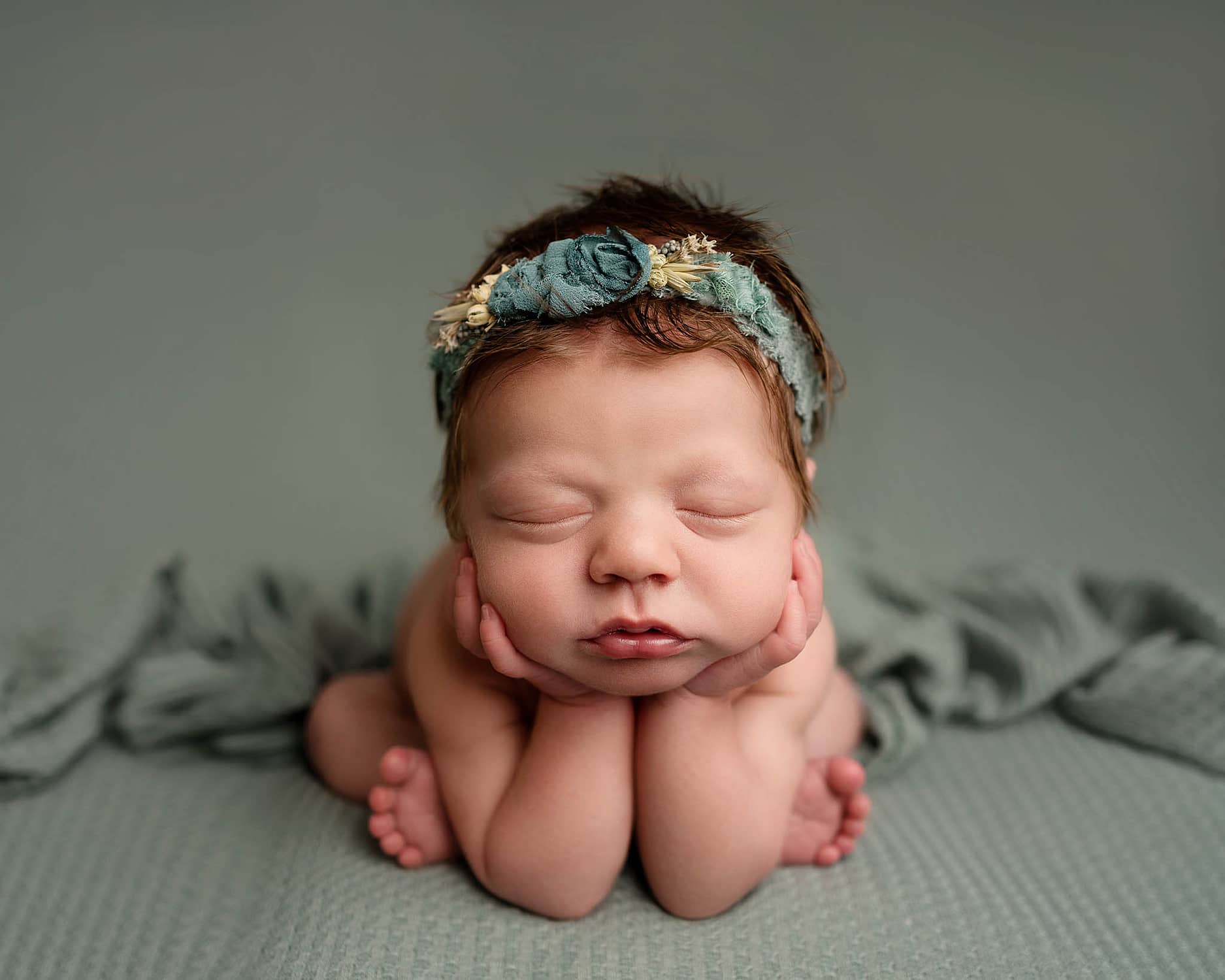 Your full gallery of high resolution digital images bundled with the most popular products
Choose from a range of beautiful products which will showcase your favourite images and look amazing in your home.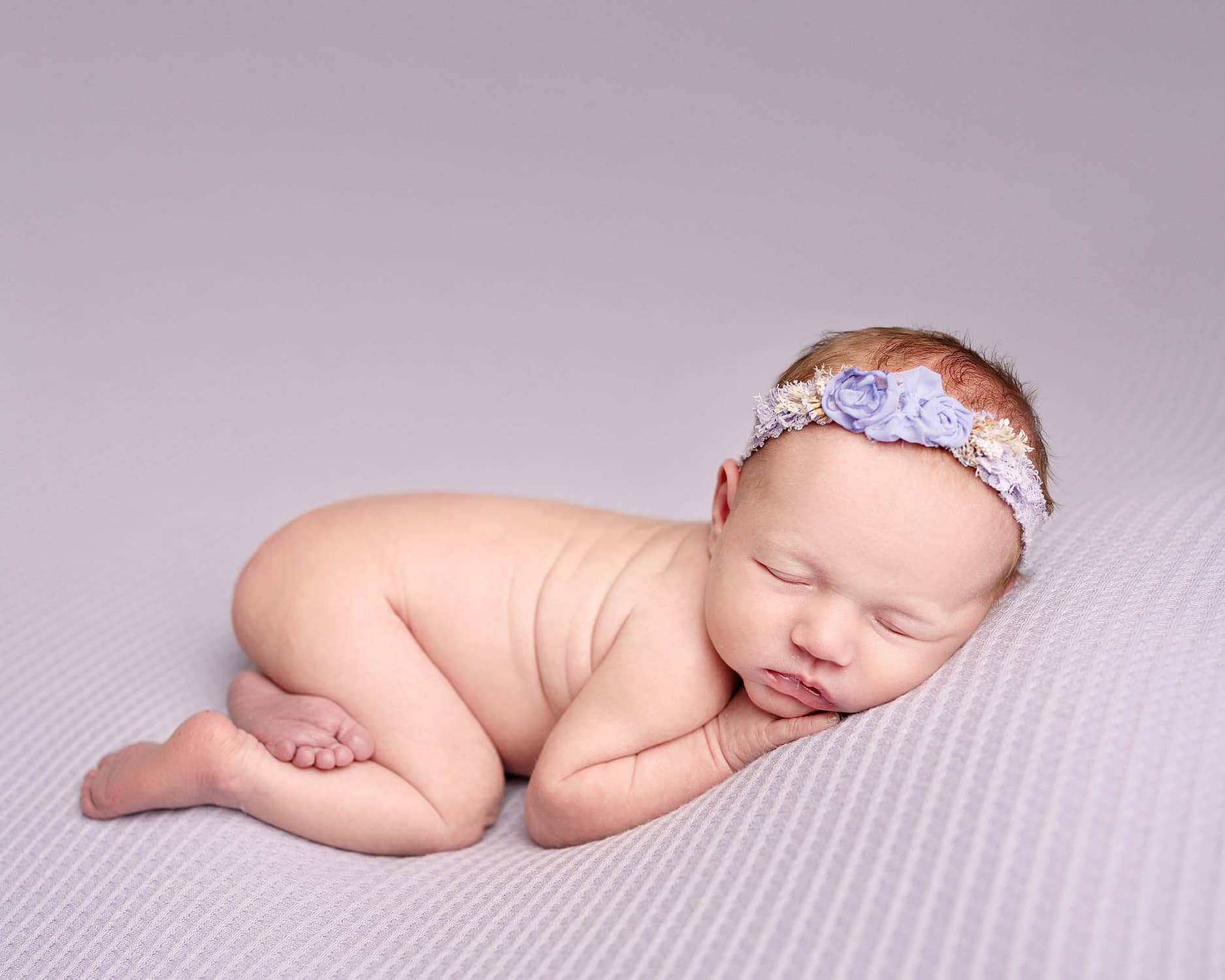 Your favourite images presented on USB to print as you wish.
To capture those beautiful newborn poses, I recommend coming for your photoshoot between 5-21 days. To guarantee a session within the first 3 weeks, I advise booking well in advance.
1-2 weeks after your session I will invite you back to the studio to view your gallery slideshow of approximately 20 beautifully edited images. It is at this appointment that you can select your package or digital bundle, select your images and design any beautiful products for your home.
When is the best time to book?
As babies are rather unpredictable with their birth dates, I book a very limited number of newborn sessions per month. For this reason I recommend booking whilst you are pregnant (as early as your 20 week scan) to secure your session.
You'll be booked in for your due date. Then, when your little one arrives, we will arrange a date and time for your session that is convenient for you.
Can we include siblings in the photoshoot?
Of course, sibling images are some of my favourite to capture. I usually include these at the beginning of the session.
Can we have a family photo?
Definitely! I always recommend having at least one family image from the session.
How long is the shoot going to take?
Newborn photoshoots usually take between 2-4 hours. This includes feeding, settling and changing time.
Multiples or particularly unsettled babies can result in a longer session time. For this reason, I only book one newborn session per day. I recommend you keep your day free and don't book anything directly before or after the session, in case we run over.
Newborn sessions are very much baby led and can not be rushed. Patience is key to a good newborn session.
Do we have to buy a package?
No, you are not under any obligation to purchase your images and there is never a 'hard sell'. Package choices are made at the viewing session, if you decide not to purchase anything then the deposit is returned to you.
If you decide that you would rather spend on wall art than a digital bundle or package, the minimum spend is £199.
We have just had our baby but haven't booked, can we still get newborn images?
I occasionally have spaces that become available during the month, due to babies arriving early/late. If you're little one has already arrived but you haven't booked a session in advance, please do get in contact and I will do my absolute best to fit you in!
I recommend photographing newborns in the first 3 weeks if possible but will photograph them up to 4/5 weeks old if necessary.
What happens if my baby won't sleep?
Of course, we want to capture those sleepy, squishy poses for you, but awake shots can also be really beautiful. If your little one is awake but settled, we will get some awake shots first.
If your little one isn't sleeping but is also not settled, we may try feeding and then wrapping. It is very rare that a baby won't fall asleep, even if we have to spend a little time helping them fall off to sleep. We'll get some beautiful wrapped images, then when they have settled we will unwrap them for the naked posed shots.
What happens at the viewing session?
1-2 weeks after your photoshoot, you will be invited back to the studio to view your gallery of approx. 20 beautifully edited images. It is then that you will decide which package you would like, choose your images (if necessary) and discuss and choose any wall art that you would like for your home.
Once you have decided on your images, your prints and wall art will be ordered. Prints are usually ready within 1-2 weeks, wall art between 3-4 weeks.
Do you provide gift vouchers?
I will provide gift vouchers for full sessions, so for a newborn session the minimum gift amount is £199 which would include the 4 image digital bundle, or credit towards a product. The recipient would then have the choice to upgrade at their viewing session.
Victoria J Photography- baby photographer shrewsbury
Find Us
Baby Photographer Shrewsbury
Family Photographer Shrewsbury
Cake Smash Photographer Shrewsbury
Unit 2, Condover Mews, Shrewsbury, SY5 7BG