"No one will ever know the strength of my love for you, afterall you are the only one who knows the sound of my heart from the inside."
Victoria J Photography- Maternity photographer, Shrewsbury
Thank you for your interest in a maternity photoshoot with Victoria J Photography and congratulations!
Pregnancy is the most precious time! And one that is all to easily forgotten once baby arrives.
Do you want to capture your journey with beautifully elegant imagery? 
Do you want to keep things simple, with all the focus on you and your baby?
Do you love classic black and whites?
You're in the right place!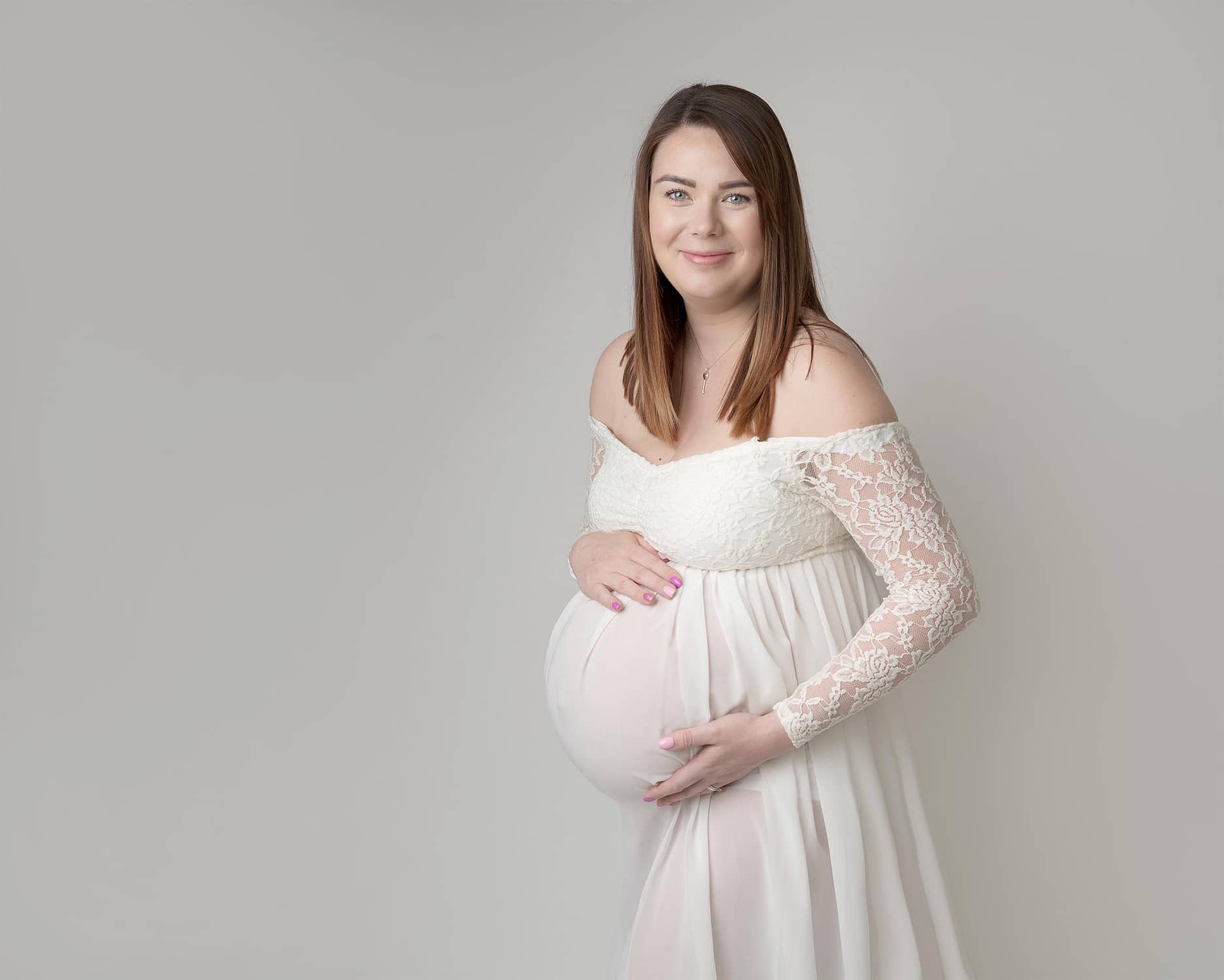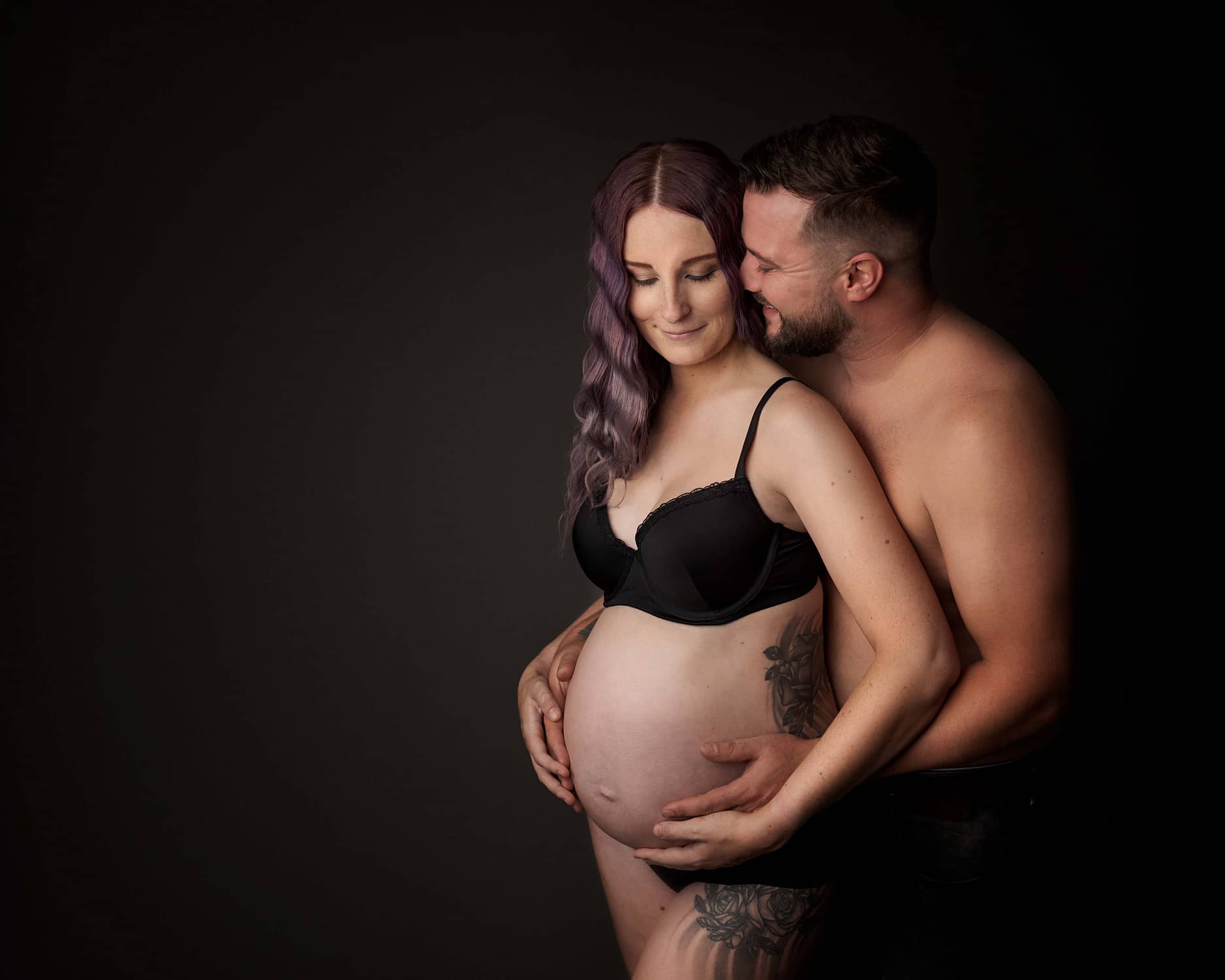 These sessions are best done between 32 and 36 weeks pregnant, while you have a prominent baby bump but posing won't be too uncomfortable.
Images can be captured in underwear, nude or in clothing.
I have a small selection of dresses and fabrics at the studio or you are more than welcome to bring an outfit of two.
Choose from a mini session or the full experience.
For the mini session we'll photograph mum only. We'll capture some beautiful images of you and your bump and you will receive the 5 best images from your session within 1 week.
If you're wanting a little more, of you would like your partner or older children involved then the maternity experience will be better suited. Here we will capture individual images as well as family photos using a variety of outfits and backdrops. You'll receive your full gallery of at least 15 images as well as 3 mounted prints.
Photoshoot of mum only
5 digital images
Partner and older Children can be included
full gallery of digital images
3 10×8 mounted prints
digital slideshow
free newborn photoshoot (shoot only)
"Absolutely fantastic. Can't thank Vicki enough for how she made me feel during the shoot and the finished results were beautiful. Highly recommended." – Katie
"We first met Vicki for our pregnancy photoshoot. We had a lovely experience and to this day, I keep looking at the photos😊.. Great work!!…" – Bethu
When is the best time to book?
Maternity sessions are best done between 32-36 weeks pregnant. In order to secure your session between this time, I would recommend booking after your 20 week scan.
Can my partner and children be included in the photoshoot?
How long is the shoot going to take?
Maternity sessions take approximately  hour.
Do I need to bring any outfits?
You are more than welcome to bring an outfit or two with you if you have something in particular that you would like to be photographed in. Most of the images I create are taken in underwear so I always recommend bringing a black set and a white set along with you. I have a small selection of dresses, tops, fabric which can be used during the session also.
What happens after the viewing session?
1-2 weeks after your photoshoot, you will be invited back to the studio to view your gallery of approx. 15 beautifully edited images. It is then that you will decide which package you would like, choose your images (if necessary) and discuss and choose any wall art that you would like for your home.
Once you have decided on your images, your prints and wall art will be ordered. Prints are usually ready within 7-10 days, wall art between 2-3 weeks.
Do we have to buy a package?
No, you are not under any obligation to purchase your images and there is never a 'hard sell'. Package choices are made at the viewing session, if you decide not to purchase anything then the deposit is returned to you.
If you decide that you would rather spend on wall art than a digital and print package, the minimum spend is £199.
How long do we have to use the wall art voucher?
3 months from when you recieve your prints and digitals.
Do you provide gift vouchers?
I will provide gift vouchers for full sessions, so for a newborn session the minimum gift amount is £249 which would include the 'tiny toes' package. The recipient would then have the choice to upgrade at their viewing session.
Victoria J Photography- maternity photographer shrewsbury
Find Us
Baby Photographer Shrewsbury
Family Photographer Shrewsbury
Cake Smash Photographer Shrewsbury
Unit 2, Condover Mews, Shrewsbury, SY5 7BG