Introducing Newborn Mini Sessions at Victoria J Photography- Baby Photographer, Shrewsbury
Do you have a newborn and want to capture some precious memories but don't have the budget for a full session? Or is your little one slightly older (3-7 weeks) and becoming more alert but you still want to capture them while they are tiny? A newborn mini session is perfect for you!
What is the difference between a mini session and a full newborn session?
With my full newborn sessions I'll capture images of your baby- wrapped, posed naked, in props, with siblings, with parents and as a family. You will have access to multiple coloured backdrops and props. We will discuss before the session the colours that compliment your home and how you may want to display the images that we produce. 1-2 weeks after your session, you will be invited back to a viewing session where you will view your slideshow of approximately 25 beautifully edited images to music and make your selection. These images will then be printed and 10 will be mounted and boxed. I will also provide you with a USB of your images to use as you wish. Newborn packages start from £229 (5 images).
Newborn mini sessions are much shorter- max 1 hour. I wrap baby – this way it isn't important whether your little one is asleep or wide awake. We then get a set of 5 images on the beanbag, using one colour of your choice. This session does not include prop shots, naked poses, parents or sibling images, perfect if you only want a couple of images of your little one.  Then, within one week of the session, you will be given access to your online image gallery. If we achieved more than 5 images in the hour then you will make your selection online. You will then receive your images as digital downloads. Mini sessions are £149 (5 images).
A typical newborn mini session gallery: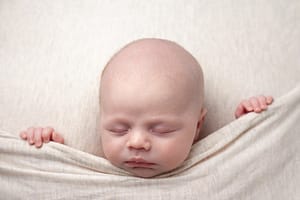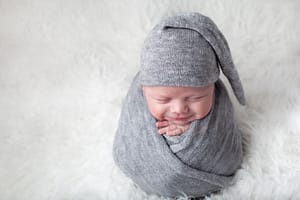 To discuss a session or to book your little one in for a newborn mini session please get in Contact.
Find Us
Baby Photographer Shrewsbury
Family Photographer Shrewsbury
Cake Smash Photographer Shrewsbury
Unit 2, Condover Mews, Shrewsbury, SY5 7BG