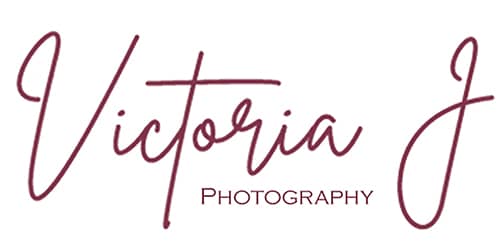 BOOK YOUR CAKE SMASH PHOTOSHOOT FOR ONLY £49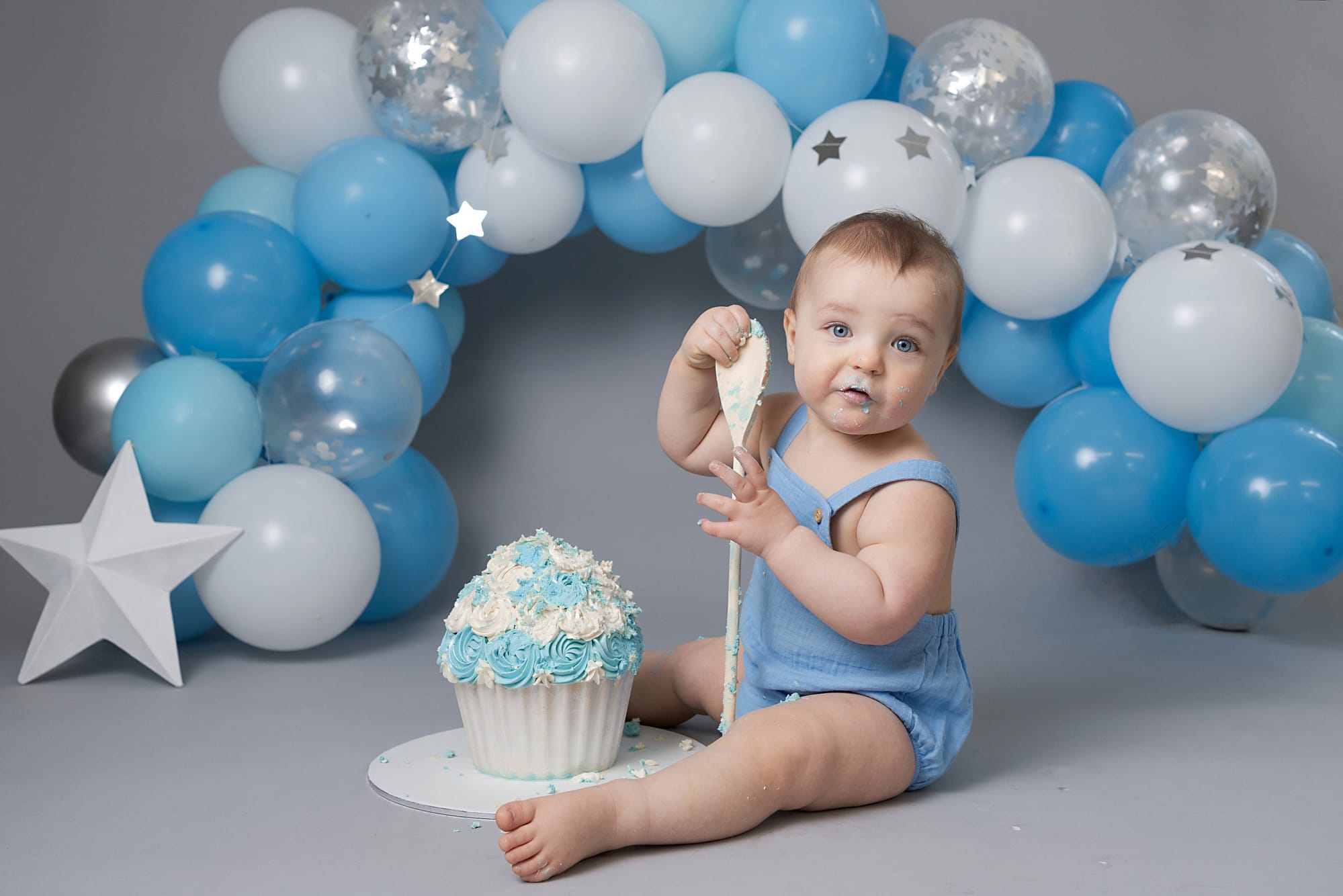 A Cake Smash photoshoot with Victoria J Photography is the perfect way to celebrate your little one's first year (and yours as new parents)!
And more importantly- you don't need to organise a thing! Let me know what colour or theme you would like and let me do the rest.
The cake, set and cake smash outfit are all included with the session and are carefully sourced to perfectly match your theme.
Book your cake smash photoshoot for only £49.
Includes a cake smash photoshoot at the studio, including parent and sibling shots.
Includes the cake smash set, the cake and the outfit to match your chosen theme.
A wide range of bundles and packages for digital images and products are available- starting from £199.
Tell me more…
In the hour at the studio we will capture:
Timeless portraits (and family images)
The Cake Smash
The Bath Splash
The session itself is only £49! There is no need to commit to a package until you see your images, and there is no obligation to buy at all if you don't want to!
Products and packages start from £199. For more information and availability get in touch.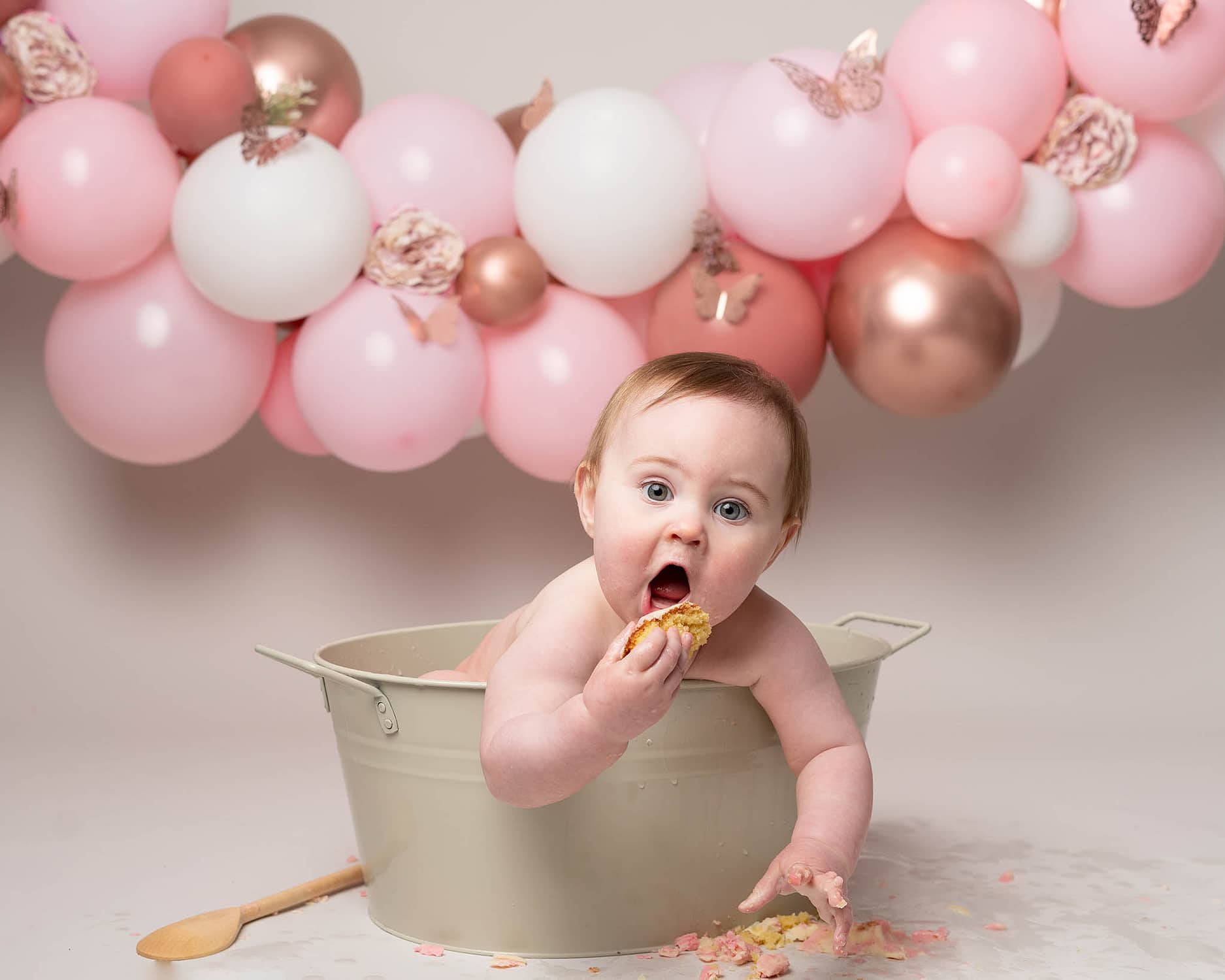 ..We booked our 'cake smash' photo shoot session for our son's first birthday and it was an excellent decision! We arrived at the studio and everything was perfect, my wife's vision had come to life, there was even a selection of outfits for our boy to change into as he was sick en route. Everything was taken care of and it made for a calm, stress free environment.
We had such a great time and there was lots of laughter, splashing and messy fun. We even learnt that our boy is a bit of a poser! This was due to the relaxed and fun atmosphere that Victoria created. …
…The pictures are really brought to life after the editing and the perfect moments captured are enhanced, due to the attention to detail and creative eye of Victoria. This is where the real value lies in the product in my opinion, as you cannot replicate the uniqueness and quality of the final images…
Victoria is a lovely, warm and generous lady and she made us feel so welcome. It felt more like we were visiting a friend, than going to a photoshoot. Furthermore, she personally delivered our package to our door, that is testament to her as a person and her astonishing customer service.
I highly recommend Victoria J photography in absolutely every way…
I have used Victoria for 2 cake smash shoots and 1 newborn shoot and intend to use her for another cake smash may 2022
She makes you feel at home in her studio and nothing is to much trouble
She is great with babies and children and her photography skills are brilliant she has produced some excellent images for me and and her packages are excellent value for money.
We recently returned to see this lovely lady for our girl's 1st birthday. We had asked for a unicorn themed photoshoot.. and I must say, Vicki went above and beyond to make our wish a reality. The product was AMAZING!!!