Babies, Children and Families
"Hold on to the tiny moments and cherish the little snuggles. They grow up so fast. "
Victoria J Photography, family photographer Shrewsbury
Your little one's first year is full of incredible milestones.
They change so quickly that you can never have enough photos.
Whether thay have just started enjoying tummy time, smiling or sitting unaided, we'll capture a beautiful gallery for you.
Loads of smiles and wonderful expressions.
Whether your little one is cheeky, shy or quietly confident, they can't hide it from the camera.
Let me capture these precious milestones for you, your family and most importantly, for your little one.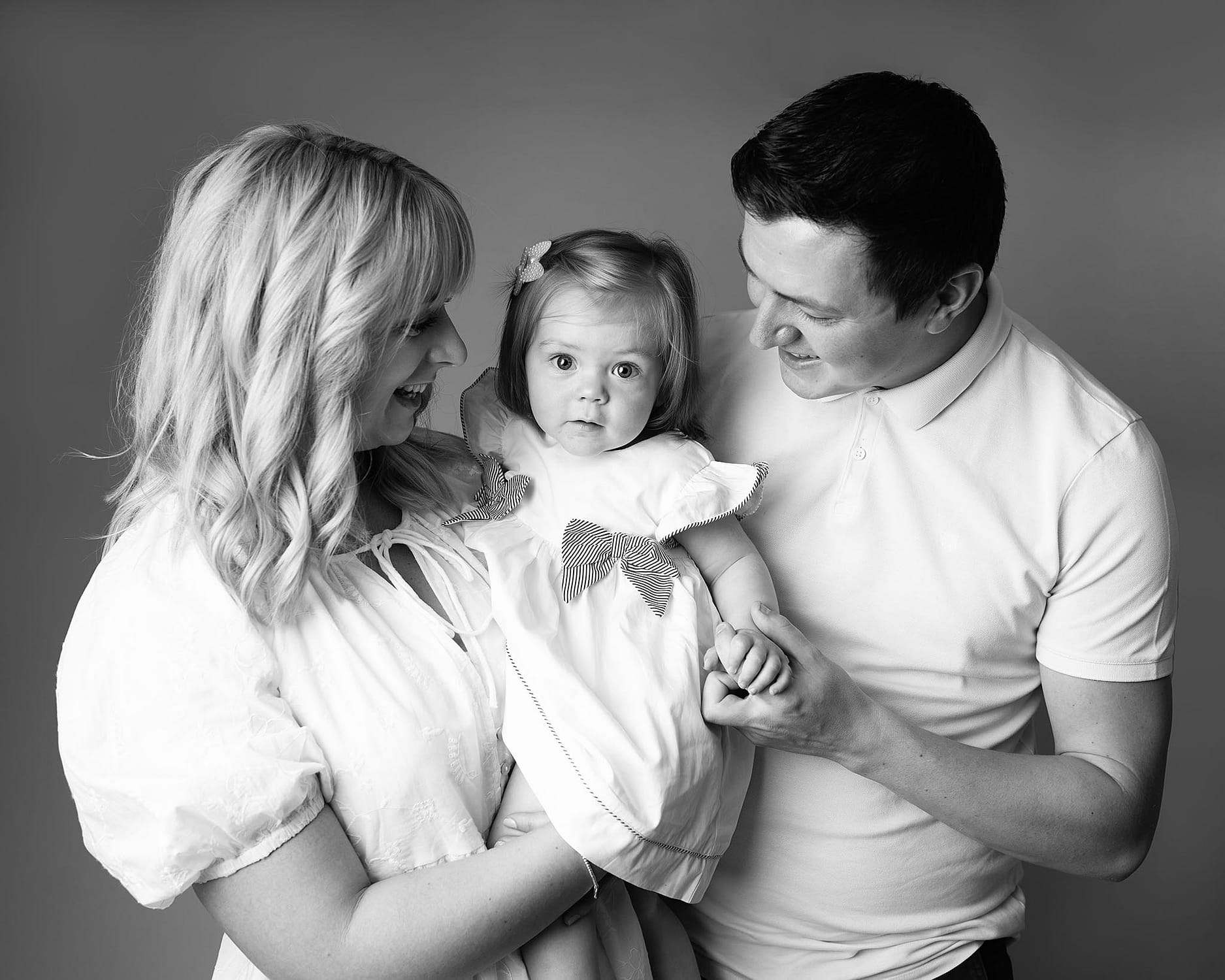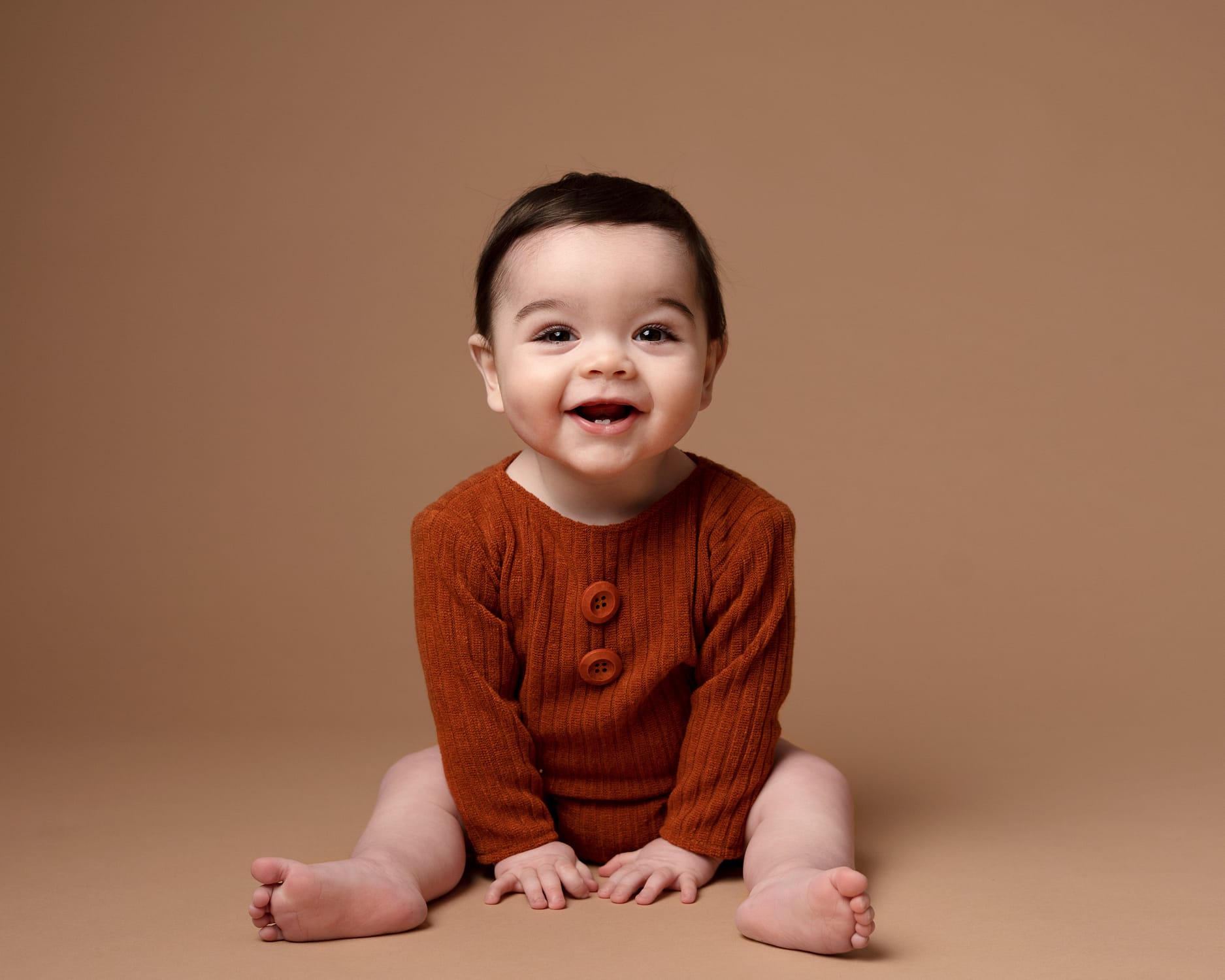 Your photoshoot will take place at my studio in Condover, Shrewsbury and will take approximately 1 hour.
1-2 weeks after your photoshoot you will be invited back to the studio to view your gallery of approximately 20 beautifully edited images.
It is at this appointment that you can decide on the package you want, choose your images (if necessary) and decide on wall art products to display your images perfectly within your home.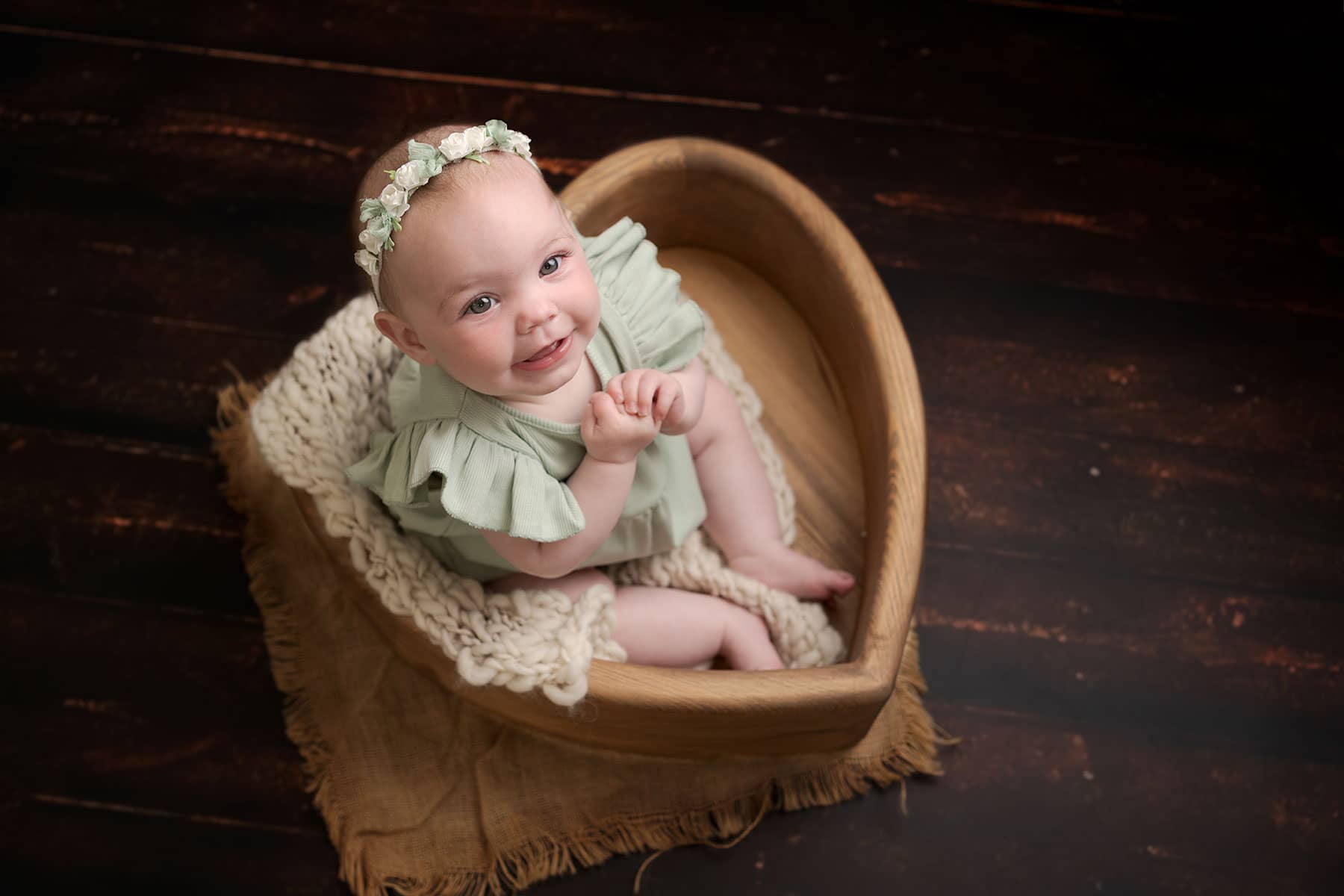 "We cannot recommend Victoria more, she was the perfect person to take our baby's first photos
… Victoria was supportive from the the start, with phone calls and emails full of information and some great advice too.
During our photoshoot we were well looked after and felt at ease with Victoria straight away. Victoria is a genuine lovely person and our daughter obviously felt the
same too because she was at ease being held by Victoria during our time with her (even though she was going through a clingy phase).
Victoria was very patient and didn't push the perfect photo, instead made the whole experience very natural, letting our baby have a feed and sleep half way through too, due to the experience tiring her out.
This all reflects through our beautiful natural photos we have received, we couldn't be happier with the outcome. Everything received was packaged to a high standard and with care…" – Lucy
A £49 session fee is required to secure your booking. All bookings include a 1 hour photoshoot, use of all props and an in person viewing appointment. The session fee does not include any images or products.
Once you have viewed your images, there are digital bundles, all inclusive packages and a la carte products to select from.
YOUR FULL GALLERY OF HIGH RESOLUTION DIGITAL IMAGES BUNDLED WITH THE MOST POPULAR PRODUCTS
CHOOSE FROM A RANGE OF BEAUTIFUL PRODUCTS WHICH WILL SHOWCASE YOUR FAVOURITE IMAGES AND LOOK AMAZING IN YOUR HOME.
Your favourite images presented as high resolution digitals on USB.
When is the best time to book?
For baby photoshoots I recommend waiting until your little one can sit unaided (but before they start crawling). Once they reach this milestone, we will be able to achieve a beautiful varied gallery with beautiful smiles.
For older children- the choice is yours.
I often have sessions beook up months in advance so the earlier you can secure your session the better.
Can we include a family photo?
Of course, I offer the chance to have a family photo with all my photoshoots.
Due to limited space, I ask that we keep this to immediate family.
Do we need to provide outfits?
For sitter sessions (6-10 month babies) I have a selection of outfits for you to choose from. I also have a small selection for children aged 12-18 months.
Of course, if you have particular outfits that you would like to bring along, then we can get some images with those too.
For older children and families, yes, you will need to provide outfits- I will advise on these when we discuss your session.
how long will the photoshoot take?
When working with babies and small children I aim to be finished within an hour.
The session will not be rushed and there will be plenty of time to settle, and let little ones get used to the new environment before we start. 
Do we have to buy a package?
No, you are not under any obligation to purchase your images and there is never a 'hard sell'. Package choices are made at the viewing session.
If you decide that you would rather spend on wall art than a digital and print package, the minimum spend is £199.
What if our baby doesn't play ball?
It can take a little while for babies and children to get used to me and the studio and I allow time for this. 9 times out of 10 they will fine with a little time. We always keep mummy and daddy close to give them that security.
If, for whatever reason, your little one doesn't want to play ball on the day of your photoshoot, if we haven't been able to get a gallery for you, you will be asked back for another session (at Victoria's discretion).
What happens at the viewing session?
1-2 weeks after your photoshoot, you will be invited back to the studio to view your gallery of approx. 15 beautifully edited images. It is then that you will decide which package you would like, choose your images (if necessary) and discuss and choose any wall art that you would like for your home.
Once you have decided on your images, your prints and wall art will be ordered. Prints are usually ready within 7-10 days, wall art between 2-3 weeks.
Do you provide gift vouchers?
I will provide gift vouchers for full sessions, so for a baby, child or family photoshoot the minimum gift amount is £199 which would include 4 digital images. The recipient would then have the choice to upgrade at their viewing session.
Victoria J Photography- family photographer shrewsbury
Find Us
Baby Photographer Shrewsbury
Family Photographer Shrewsbury
Cake Smash Photographer Shrewsbury
Unit 2, Condover Mews, Shrewsbury, SY5 7BG